By: Elin Hilderbrand
28 Summers was not at all what I expected, I am thinking that I need to read book descriptions more closely. I did enjoy the book, the setting was beautiful and I like a book that covers a long period of time with the same characters. However, I was expecting a girlfriends beach read, this was not it.
Mallory inherits a beach house on Nantucket from an aunt and decides to live there year round. Not long after that, Jake McCloud becomes her "Same Time, Next Year". They agree to meet up at the house every year, no matter what. we follow the couple for the next 28 years as Mallory becomes a single mother and Jake becomes the husband of the leading Presidential candidate.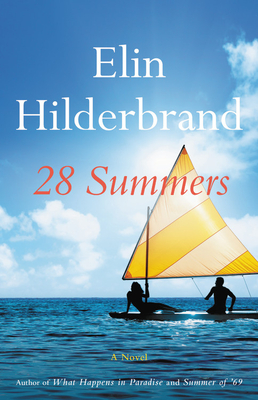 28 Summers, while not what I expected, was an interesting look at the choices people make and how they have to live and grow with them.
Click here to purchase book from Brown Dog Bookshop.
IndieBound

Amazon